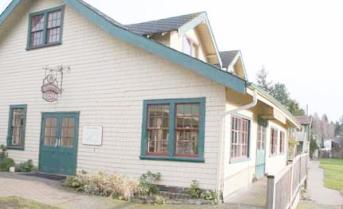 Camp Alexandra, Crescent Beach, White Rock, B.C., Canada


September 13, 2006
Greetings,
I would like to share below some workshop pictures taken during the 10 day Sheng Zhen Teacher Training workshop I and my other fellow Sheng Zhen Qigong practitioners attended at White Rock, B.C. in September 3-13, 2006 facilitated by Teacher Li Jun Feng, head and principal teacher of the International Sheng Zhen Society. Overall, this unforgetable loving, grounding and heart-opening Sheng Zhen Qigong intensive workshop was most invigoratingly blissful, health fulfilling and spiritually elevating.
I wholeheartedly and personally thank Teacher Li Jun Feng for facilitating Sheng Zhen Qigong with its mission and philosophy in this workshop which has greatly opened my heart to unconditional love, to Sheng Zhen, that made possible the attainment of the Qigong State for physical, psychological and emotional healing, and elevation of Spirit for returning to oneness with Heaven and Earth.
To embark on the practice of Wuji Yuan Gong is to begin a journey of rediscovery - a journey back to one's true home.
Where does one's true home lie? The saying "Home is where the heart is," does not mean only that one's affections lie where one's home is. Its deeper meaning is that the Heart is where the true home is.
Home is not just a place, or structure, or people. It is a state of consciousness where one experiences a sense of oneness. To return to one's true home is to return to one's original nature - to rediscover one's real Self - to regain the awareness of the wholeness which was never lost but only forgotten. -- Master Li Jun Feng
Joy is the most infallible sign of the presence of God. - Teilhard de Chardin
"How do you know that you have reunited with God's Love - the Source of All?" A simple infallible sign or answer to this eternal universal question is - joy, blissful joy. Another most important relevant question is "How is this made possible?" This is made humanly possible by doing the moving and non-moving Qigong forms of Sheng Zhen Wuji Yuan Gong with contemplations that open the practitioner's heart to the unconditional love of God within one's heart for holistic healing and elevating the Spirit. This is the great promise of Sheng Zhen - the Qigong of Unconditional Love.
Permitted by Teacher Li Jun Feng to teach Sheng Zhen, I welcome interested people who wanted to learn Sheng Zhen Wuji Yuan Gong for health and inner peace to contact shengzhen@qiwithoutborders.org or call me 604-987-1797 for appointment. May you have a healthy and happy life!
In the One Heart of the One Love,
Ricardo B. Serrano, R.Ac.
Registered Acupuncturist
Sheng Zhen Qigong instructor



"Walk out into the world, and share your light with all. Illumine the places you go to. Bring joy to those you meet. Remember that you carry the spark of the divine in your heart." -- Contemplation from "Return to Oneness"








July 2008 Sheng Zhen Teacher Training at Nevada City, California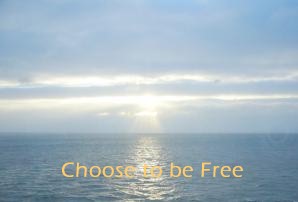 Choose to be FREE by Returning to Oneness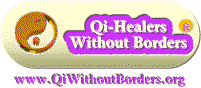 Home | Mission | Qigong | Donations | Qi-healers | Contact Us
North Vancouver, B.C., Canada Tel: 604-987-1797
Contact qi-healer@qiwithoutborders.org
Updated September 13, 2006 by