Thank you for visiting this website with the intention of promoting this innovative program, an integration of Pan Gu Mystical Qigong, Shaktipat Meditation, Maitreya (Shiva) Shen Gong, Primordial Wuji Qigong, Super Brain Yoga, Sheng Zhen Qigong, Zhan Zhuang Qigong, Qi Dao, Guru Yoga with Merkaba activation, traditional Chinese acupuncture, cannabis, EFT and tonic herbs with alkaline water to cultivate the Three Treasures, for maximum effectiveness and speedy results as shown in clinical practice and application.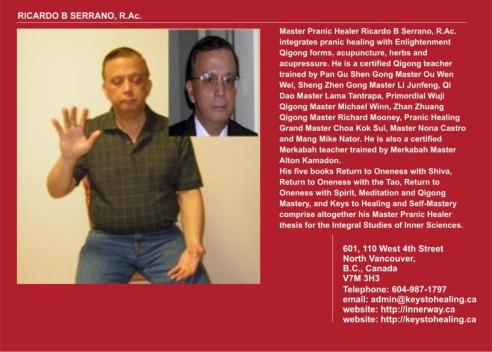 It is the vision and hope of QWB that concerned people in local health care communities make this natural, cost-efficient and simple but powerful program, Qigong therapy with traditional Chinese acupuncture, cannabis, EFT and tonic herbs, a part of their standard arsenal of natural drug-free modalities for treating stress related disorders caused by drug addiction, stress, traumatic events, and natural and man-made disasters.
When the demand for this integrated modality exceeds the need and workload for Qi-healer(s) here in B.C., Canada, with financial support from local charitable organizations, assistance from other Qi-healers (PGSG instructor/acupuncturist) are welcomed here in B.C. and other provinces in Canada or other countries which needed the services of Qi-Healers Without Borders (QWB).
Right now, QWB is looking for Canadian Chinese medicine practitioners who believe in the mission of QWB and who are willing to act to resolve its problem in getting registered as Canada Registered Charity by becoming one of the members of the board of directors and advisory and Liaison committee. Your assistance is needed to make QWB's mission a reality. See Any Willing Volunteers for Qi-healers Without Borders?
If you have any inquiries, don't hesitate to email us at qi-healer@qiwithoutborders.org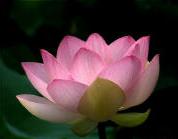 Qigonghealer.com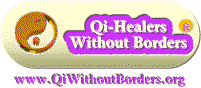 Home | Mission | Qigong | Donations | Qi-healers | Contact Us
North Vancouver, B.C., Canada Tel: 604-987-1797
Contact qi-healer@qiwithoutborders.org
Updated January 26, 2006 by